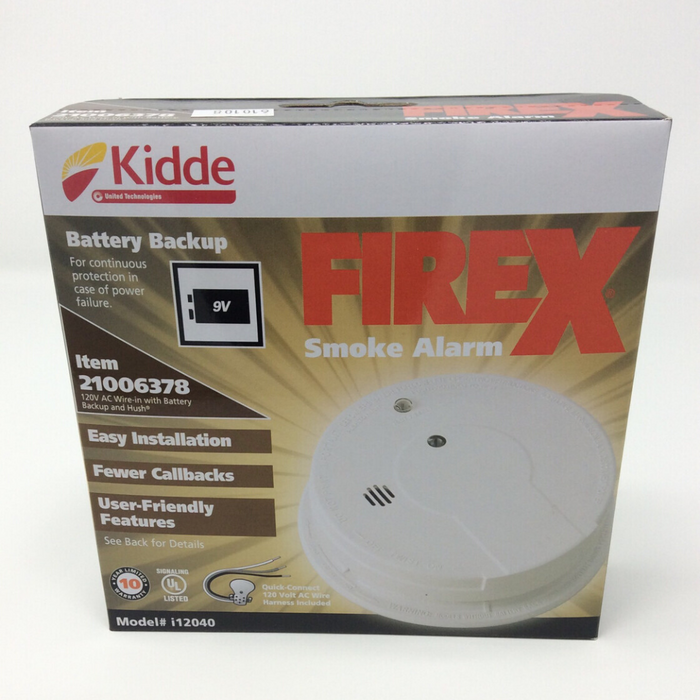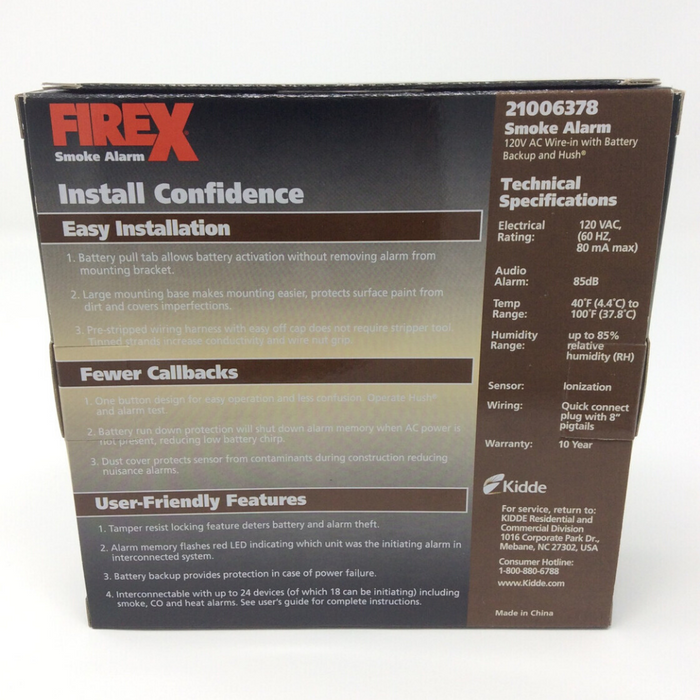 Kidde AC Hardwired Interconnect Smoke Alarm with Hush™ I12040
Easy Installation
Front battery pull tab allows battery activation without removing alarm from mounting bracket.
Large mounting base makes mounting easier, protects surface paint from dirt and covers imperfections.
Pre-stripped wiring harness with easy off cap does not require stripper tool. Tinned strands increase conductivity and wire nut grip.
Fewer Callbacks
One button design for easy operation and less confusion. Operates Hush™ and alarm test.
Battery run down protection will shut down alarm memory when AC power is not present, reducing low battery chirp.
Dust cover protects sensor from contaminates during construction reducing nuisance alarms.
User-Friendly Features
Tamper resist locking feature deters alarm theft.
Alarm memory flashes red LED indicating which unit was the initiating alarm in interconnected system.
Interconnectable with up to 24 devices (of which 18 can be initiating) including smoke, CO and heat alarms. See user's guide for complete instructions.